Research & Advice - Sweden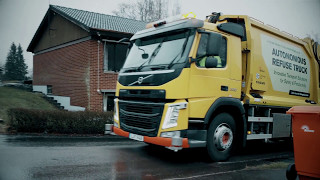 0 Comments
May, 17 2017 (5 months ago)
2017 Volvo Trucks Autonomous Refuse Collection
0 Comments
May, 17 2017 (5 months ago)
2017 Volvo Trucks Autonomous Trial
0 Comments
May, 17 2017 (5 months ago)
Volvo Trucks Puts Self-Driving Technology To Work On Swedish Streets
Volvo has taken to the streets of Sweden with a fully-functional self-driving prototype - though perhaps not in the way ...
4 Comments
Apr, 02 2017 (7 months ago)
Dieselgate - Volkswagen Diesel Fix Questioned By Independent Swedish Test
A Swedish examination of Volkswagen's diesel emissions fix has called into question claims the recalls do not comp...
0 Comments
Mar, 17 2017 (7 months ago)
Hyundai i30 N Undergoes Final Testing On The Edge Of The Arctic - Video
Hyundai's performance 'N' program is in full swing, with the first model undergoing testing in the win...
11 Comments
Oct, 31 2016 (12 months ago)
Toyota Responds To HiLux ?Moose Test? Instability
Jeremey Clarkson, no less, once said "thank goodness there's a small Swedish publication that still does thi...
5 Comments
Apr, 16 2015 (3 years ago)
Saab Gets New Lease On Life As Court Approves NEVS Reorganisation
National Electric Vehicle Sweden's (NEVS) time as owner of Saab will continue for the foreseeable future, fol...
1 Comment
Dec, 21 2014 (3 years ago)
Volvo, POC And Ericsson Unveil ?Connected? Bicycle Helmet: Video
Three Swedish brands have teamed up to produce a concept which they claim is a world-first for cyclist sa...
6 Comments
Dec, 17 2014 (3 years ago)
Volvo ?Way To Market? Plan Bypassing Motor Shows For The Internet
Volvo has announced a new angle on its global marketing strategy, which aims for a greater focus on the internet over tr...
7 Comments
Dec, 01 2014 (3 years ago)
Saab Owner NEVS Close To Securing New Asian Backer
National Electric Vehicle Sweden (NEVS) says it is close to signing a deal with a major carmaker, which would once again...